Lovers Adult Stores - Perth Shop Locations
Balcatta Midland Canning Vale Gosnells Clarkson
Lovers Adult Stores are located throughout metropolitan Perth, Western Australia. We have been in operation since 2002, and pride ourselves on our stores.
We understand that many people are nervous or shy about walking into an adult store, and it's no wonder - there are some awfully seedy sex shops out there! We strive to create a friendly, inviting atmosphere where people from all walks of life can feel comfortable. Our stores are laid out in special zones, so that you never need to be out of your own comfort zone!
Upon entering any of our stores, you will first find yourself in a very non-confronting area. You will see lingerie, novelties, massage oils and other very 'soft' items. Our staff member will greet you with a friendly hello and invite you to browse the store.
Travelling further through any of our stores you'll discover the extensive range of adult toys, attractively displayed for your browsing pleasure.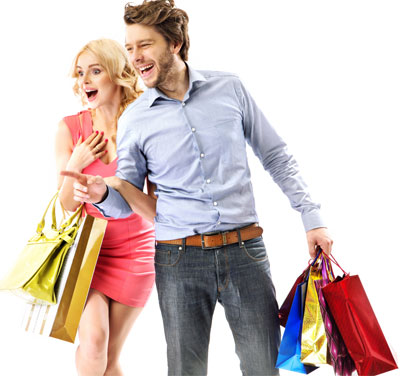 Store Locations on Google Maps
Beyond the soft entry zone of the store, you'll journey through the store to the department you're looking for. 'Toys For Her' is generally next, with a huge range of adult toys designed for women. Near to this will be the 'Couples Toys' department - there have been huge advances in couple's toys in recent years and here you'll find the best in the world! Beyond you'll find 'Toys for Him' which includes all manner of quality male sextoys, and at the rear of our stores you'll find adult DVDs and magazines
All products are clearly marked with prices and generally the packaging will have plenty of pictures and a great description of the toy and its functionality. Of course, our staff are always on hand to talk to you about the products, and will even open the packaging to let you see the toy and how it works.
We understand that some customers are very shy about who they speak to in an adult store. If you have a preference as to what type of staff member you'd like to have assist you (male or female; young or mature), feel free to ring one of our stores and ask when a staff member or your choice is working next.
Recent Deliveries to store: